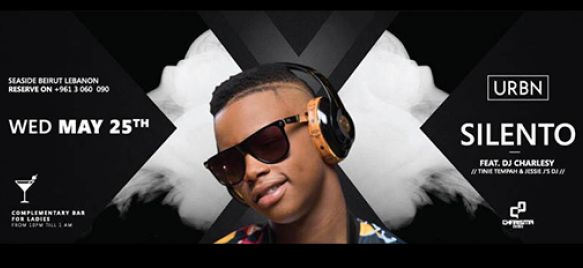 On URBN Wednesday 25th of MAY, White Beirut hosts youngest American hip hop singer, top charter, Silentó, featuring Tinie Tempah's official Dj Charlesy.
Ladies, the bar is yours from 10PM till 1AM.
About Silentó:
Silentó's debut single "Watch Me (Whip/Nae Nae)", made with Bolo Da Producer, was released on his YouTube channel on June 25, 2015. Over the course of one week, it gained over 2.5 million views. In April 2015, Silentó was signed to Capitol Records, who released the track as a single with an accompanying music video. It peaked at number three on the US Billboard Hot 100. In June 2015, Silentó performed at the BET Awards, alongside the cast of the show Black-ish.